Holiday Blues (indigo blues, that is)
The holidays aren't only about red and green. Indigo plays a role too, especially in the gifting. We LOVE real indigo as the most earthy of all the natural dyes. This year, be sure to indulge in indigo.
Wooven supports the work of traditional craft artisans in Vietnam, Laos and the region to minimize environmental impact, foster sustainable development, and raise the collective awareness of ethical consumption.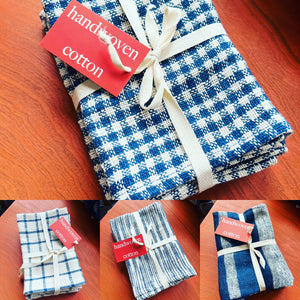 natural dyes from plants and
handwoven cottons
1000 Shades of Water Buffalo Horn
Traditions Made Modern
Oohs and Aahs at every turn
"The Most Interesting Bags in the World"
"As Real As It Gets"
Using Colors Found in Nature
A new generation of weavers is emerging
and market access is key
Shop by Collection (or use drop down menu to shop by item)
---
Wooven featured on Green Light Maine's "Elevating Voices"
---